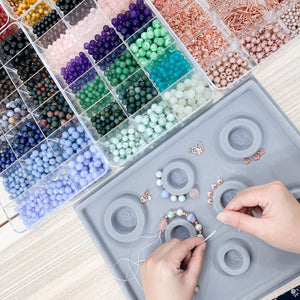 Workshops at NewAge Gaia, specially-crafted learning sessions to encourage self-improvement, creativity and fun.
Part of the proceeds for these workshops will be donated to the Tree-Planting Campaign. We believe that paying it forward while having lots of fun is the way to a more fulfilling life.
Visit our studio for some retail therapy!
Be it premium crystal beads, gorgeous charms and hardware, crystal displays, healing pouches, cleansing kits or trendy jewellery and accessories, visit our studio for a wide range of goodies to choose from! You can even customise your own unique bracelet on-the-spot!
(*open daily 12-6pm except weekends & public holidays)